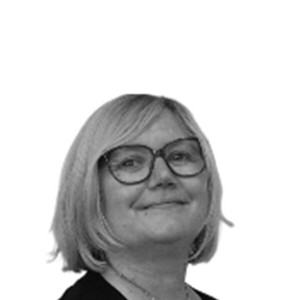 Julie Richardson
Human Resources Adviser (PT)
Julie joined SDBE in January 2020, having previously worked as Director of HR for a Surrey based multi-academy trust. Prior to that she was a consultant and Head of Education Services for Babcock 4J Education. During her 35 year career as an HR professional Julie has worked in both the public and private sector and with small and medium sized consultancy organisations. She spent 7 years doubling up HR consultancy work with a Senior TA role in a primary school whilst her children were young.
The role of HR Manager and Adviser, as the title suggests, has two key elements. As Manager Julie is responsible for the oversight of HR at the SDBE itself and is operationally involved in all HR processes and the development of internal policy and strategy. As an Adviser she supports all of the diocesan schools with HR guidance, model policies and resources, and with HR case based advice. In addition, she develops and delivers a number of development sessions focussed on HR, wellbeing and leadership skills and works in partnership with school effectiveness colleagues on complex school issues.
Julie is a trustee of Surrey Care Trust and the Inclusive Education Partnership and regularly attends governor and trustee based CPD.
020 7234 9215